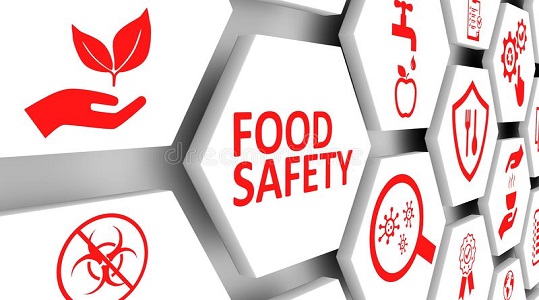 Arab countries agree that food safety is an issue of increasing importance due to the multiple sources of risk associated with food, resulting from rapid changes in food processing and handling practices and the increase and diversification of fraud cases with a view to commercial profit. The risks associated with food have become diverse, renewable, and cross-border, which increases the challenge in ensuring food safety for regulatory authorities and requires them to adopt a modern, developed, and renewed approach to achieving this goal. Also, the challenges facing food safety issues in the region and the world at large and the large proportion that food imports constitute from the total food consumed in the Arab countries requires unifying the guidelines and policies that govern the mechanisms to address food safety issues that may pose a risk to public health.
Hence, this joint Arab effort came in response to the aspirations of Arab societies and those working in the field of food safety as a scientific and technical basis for developing a food safety system in every country. As this meeting examines proposed principles for a unified Arab food safety policy in addition to a draft strategy for the Arab team specialized in food safety as technical pillars for joint coordination and standardization of procedures between the competent authorities in the Arab countries to advance food safety and related legislation, in line with international best practices in this regard, with the aim of protecting human health, animals, plants and the environment and facilitating trade through the application of principles based on scientific foundations such as risk analysis and related texts of the Codex, which are enabled in an integrated institutional framework, and effective cooperation includes strengthening the partnership between the public and private sectors. These documents were prepared by the Arab Group for Food Safety (specialized technical working groups) which follows the Implementation and Follow-up Committee - League of Arab States within the efforts aimed at achieving integration and comprehensive Arab unity. It should be noted that these documents are still in the process of preparation and that this meeting will be used in its revision in order to present it to the team and complete its finalization, and then submit it to the concerned authorities of the League of Arab States for final approval.
Participants/attendees: A general invitation that mainly includes members of the Arab Group specialized in Food Safety and partner organizations of the Arab Initiative for Food Safety and Trade Facilitation.
Please click this link to register for the seminar:
After registering to participate, the webinar link will be sent to your email.