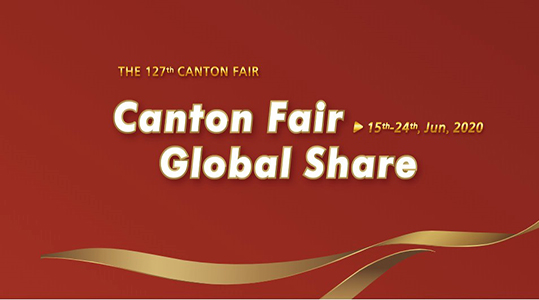 The 127th Canton Fair will be held online between the period 15 to 24 June, and through this virtual exhibition, online services will be provided all the time to promote products and make trade negotiations successful between Arab and Chinese trade partners.
The China Import and Export Fair, also known as the Canton Fair, was founded in 1957. It is organized by the Ministry of Commerce of the People's Republic of China and the People's Government of Guangdong Province and organized by the China Foreign Trade Center, held every spring and autumn in Guangzhou, China.
Canton Fair is a comprehensive international trade event, offering a wide variety to buyers, whether in China or the rest of the world.
Register and enjoy business opportunities at Canton Fair!
Please click on the link below to register:
https://buyer.cantonfair.org.cn/en/register/selectiveId?invitationCode=71710000-0002-5254-1826-08d80e9bc470