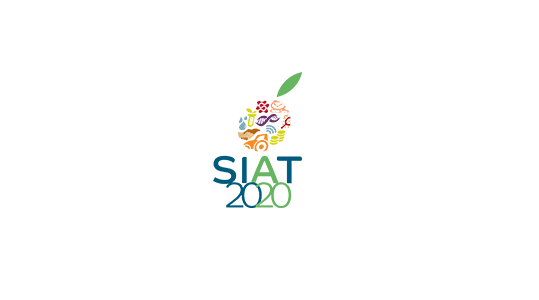 The Tunisian Agency for the Promotion of Agricultural Investments (Apia) and the Tunisian International Exhibitions Company STIEXPO are organizing the "International Exhibition of Agricultural Investment & Technology" (SIAT 2020) - The 14th Edition" during the period from October 7-10, 2020, at the Kram Exhibition Center in Tunis.
SIAT Tunisia is the official exhibition organized every two years, under the auspices of the Tunisian Cabinet and the Ministry of Agriculture, which allows farmers, owners of fishing boats, businessmen, suppliers, owners of technologies and agricultural scientific research to discuss ways to develop business and production methods, develop economic relations and develop partnerships in many fields, identifying the modern fields of investment and the opportunities available for promoting agricultural products and food industries and contributing to the development of their exports.
Major Arab, African and foreign companies working in the agricultural sectors, food industries and marine fishing from manufacturers, suppliers and service providers participate in the exhibition. The event to be covered by Tunisian, Arab, African and international media, and it is usually inaugurated by the the Tunisian Prime Minister.
For more information, kindly visit the following link: