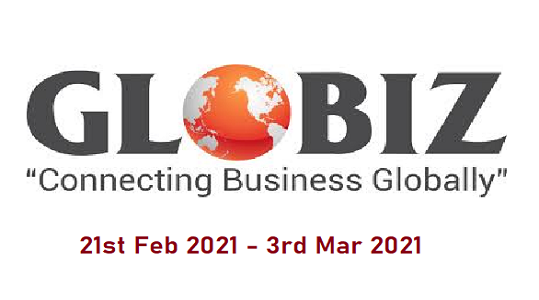 The Federation of Indian Chambers of Commerce and Industry (FICCI) organizes a series of virtual multi-sector exhibitions under the leading brand GLOBIZ: Connecting Business Globally which covers different geographical regions such as Arab countries, Eurasia, Africa, ASEAN, Latin America and the Caribbean and more, during the period between 21 and 23 of the ongoing February.
Main focus sectors
The virtual exhibitions will focus on important sectors: healthcare, textiles, agriculture and the allied sector, science and technology, construction, building materials and infrastructure, specialized chemicals, electrical mobility and infrastructure, education, coal and energy, steel and related products (stainless steel), Logistics, supply chain, packaging, automation and many other strategic sectors.
The main components of the exhibition
• Dedicated exhibition halls for each event
• Sector webinars
• B2B meetings fixed in advance
• Free registration for visitors
• Innovative product display options
The Indian Chamber announced the participation of many international companies of Indian origin in these events, among the most important of those companies: L&T, Lulu Group, WAPCOS, Escorts, MM Exports, Eram Group, Sun International, Mahindra & Mahindra, Shakti Pumps and Tata Motors, for example.
The event will be hosted on FICCI's dynamic virtual platform, BIKE.
The organization of these virtual exhibitions according to the Chamber comes in light of the challenges that the world faces today, as there is much to learn and look forward to with a renewed spirit and passion. The chamber indicated that while the world is pressing the reset button, FICCI is ready to play its role in returning business to normal, and is committed to supporting and assisting the business community in normalizing trade and commerce.
For registration please click the link below:
https://registrations.ficci.com/maiglo/attendee-registration.asp