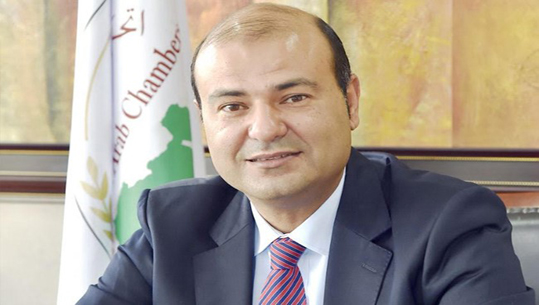 The Secretary General of the Union of Arab Chambers, Dr. Khaled Hanafy, announced the release of a plan to support entrepreneurship in the Arab countries, namely towards small and medium enterprises in Egypt and the Arab countries. This initiative, which release date is soon to be announced, seek to provide job opportunities for the Arab youth in a way to reduce the unemployment crisis and to move the economy and society towards a better future.
The announcement was made during the opening ceremony of the "International Youth Conference for Innovation" in Shenzhen, China, which was held under the title "Positive Role of Youth to overcome the Challenges of the Future". Dr. Hanafy delivered his speech in presence of Dr. Abla Abdul Latif, President of the Advisory Council for Economic Development of the Egyptian's President, and two representatives of the United Nations, as well as UNIDO, International Organizations, the Director of the Silk Road project and a large number of the youth from all over the world.
During the conference, Dr. Hanafy reviewed the above initiative by consulting both entities, the Union of Arab Chambers as a representative of the Arab private sector and the United Nations Industrial Development Organization (UNIDO). He addressed the establishment of centers for entrepreneurship in Arab countries, proposing Egypt as the major center for achieving the goals of Sustainable Development in the Arab world. Dr. Khaled Hanafy was chosen as the pioneer figure to lead the innovative youth projects.
On the sidelines of the conference, Dr. Hanafy met with Mr. Lin Dan, Chairman of the Board of directors of the Silk Road, where they discussed the linkage of Arab cities and their relative Chambers of Commerce with ports passing through the Silk Road, and the role of business centers as trade facilitator between them.