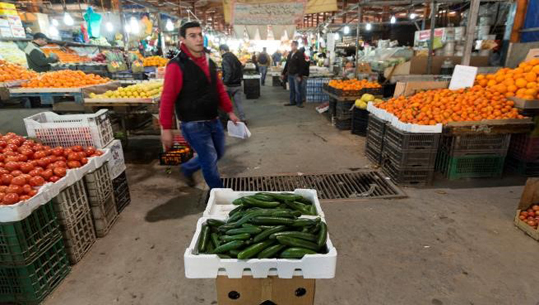 Jordan's Inflation rate rose 4.5% over the first 11 months of this year compared to the same period in 2017.
According to the monthly report on inflation issued by the Department of Statistics, the main commodities groups which contributed to this increase, were, 'Transport' by 1.39 percentage points, 'Cereals and its Products' by 1.02 percentage points, 'Tobacco and Cigarettes' by 0.64 percentage points, 'Rents' by 0.42 percentage points and 'Fuel and Lighting' by 0.40 percentage points. Meanwhile, the main commodities groups which witnessed a decrease in their prices were 'Vegetables, Dried and Canned Legumes' by 0.12 percentage points, 'Clothes' by 0.05 percentage points, and Spices, Food appetizers and other Food items' and 'Footwear' by 0.01 percentage points each.
As for the core inflation of the Consumer Price Index for November 2018, it has reached 129.1 against 126.6, recording an increase of 2% during the same month of 2017.
Inflation rate is expected to further rise in the coming year as a result of the increase in prices of 'Vegetables and Fruits' due to export operations and the decline in quantities produced locally.
Source: (Al-Arabi Al-Jadeed Newspaper, Edited)