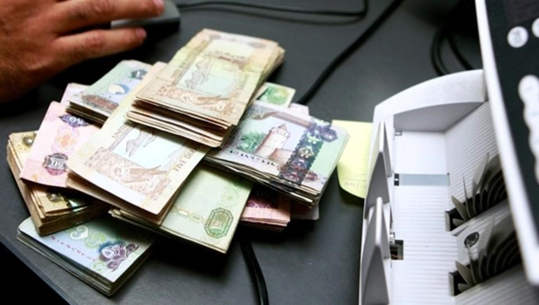 The Arab Monetary Fund (AMF) has revealed that the assets of the Arab banking sector reached about $3.2 trillion, or 130 percent of the total Arab countries' GDP.
According to the Fund Financial Stability Report for 2018, the Arab banking sector has managed to reduce the ratio of non-performing facilities to total facilities to the lowest level between 2013 and 2017 at 6.5 percent, indicating an improvement in the asset type of the sector.
The report showed that the Arab banking sector was characterized by high financial solvency. The capital adequacy ratio reached the highest level at 27.5% at the end of 2017, showing the rise of assets' revenues for the third consecutive year to reach 1.5% at the end of 2017.
The report concluded that despite the regional and international challenges and risks, the Arab banking sector has been stable and able to withstand shocks in light of its good levels of capital, asset quality and profitability, reflecting the efforts conducted by the Arab Central Banks and Arab Monetary Institutions.
Source (Al-Hayat newspaper, Edited)