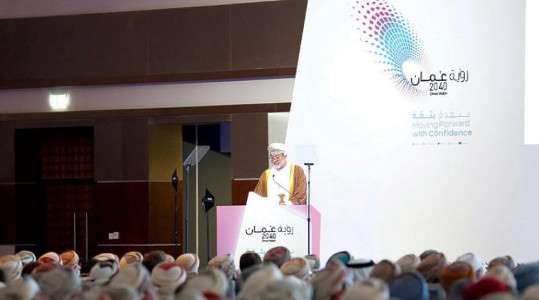 The Omani government, unveiled "Oman Vision 2040", which was launched during a national conference to discuss its themes and pillars, aims to double the current share of real GDP to reach 6 per cent, while the non-oil sectors are expected to contribute 93 per cent to GDP and the contribution of foreign investment to 10 per cent.
Through its Vision 2040, the Sultanate seeks to have the share of the national workforce at about 42 per cent of the total number of jobs created in the private sector.
In this regard, H.H. Haitham bin Tariq al Said, Minister of Heritage and Culture, and Chairman of Oman 2040 Vision's Main Committee, said: "the Committee ensured that the community in all its branches and all governorates of the Sultanate is present and contributing to the preparation of the vision project and a key partner in the formulation of priorities and aspirations".
Source (Asharq Al-Awsat newspaper, Edited)