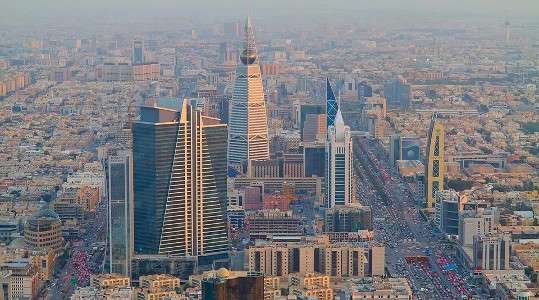 A recent study by Riyadh Chamber of Commerce and Industry on the incentives and challenges facing foreign investment in Saudi Arabia, revealed that the Kingdom attracted 493 investment projects during the period 2013 to 2017, with a total balance of 43.3 billion dollars, in various economic activities. The majority of these investments goes to 361 foreign investment companies.
According to the study, the process of economic transformation and diversification of national income sources is based on attracting more foreign investments, encouraging domestic investments, and strengthening public-private partnerships. 
The study pointed out that the Saudi Vision 2030 aims at raising the proportion of foreign direct investments in GDP from 3.8% to the global average of 5.7%, moving the national economy from the 25th position in the competitiveness index to one of the top 10 ranks, and applying the National Classification of Economic Activities (ISIC4) On investment licenses.
The vision provides promising investment opportunities for both local and foreign investors by providing mega-projects that offer investment opportunities. Raising the value of public investment fund assets from 600 billion riyals ($160 billion) to more than 7 trillion riyals ($1.8 trillion) and increasing support for tourism companies through the "Promoting Culture & Entertainment" program.
Source: (Al-Arabiya.net, Edited)