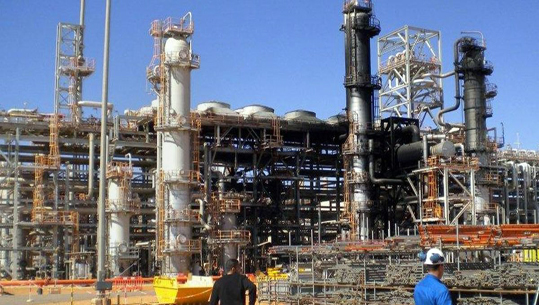 The Algerian government announced a 15.27 per cent rise in revenues for the energy sector in 2018 compared with the previous year, thanks to higher oil prices in the world markets.
According to customs data, the increase in revenues contributed to reducing the trade deficit by 53.73 percent to reach $5.03 billion in 2018.
Algeria's oil and gas exports, which account for 93.13 per cent of the total foreign sales, amounted to $38.34 billion, up from $33.26 billion in 2017. Exports totaled $41.17 billion, compared with $35.19 billion in 2017, while Imports rose 0.3 per cent up to $46.20 billion in 2018.
The Algerian government expects the economy to grow by 2.6 per cent this year, with expenditures down by 1.5 per cent and expectations of a decline in the return of energy production. The government benefits from the recovery of the global crude oil prices, but a large part of the energy revenues are used to cover the cost of imports of goods due to weak domestic production capacity.
Source: (Asharq Al-Awsat newspaper, Edited)