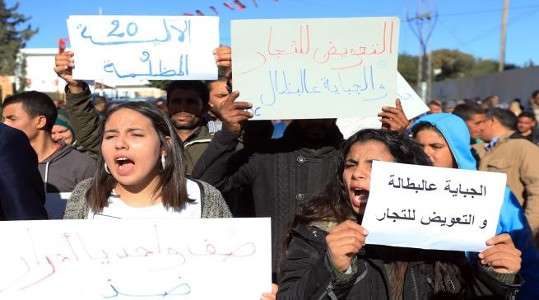 Mohamed Trabelsi, the Tunisian Minister of Social Affairs, pointed out that "poverty in the region is constantly declining", adding that "the poverty rate today in Tunisia ranges within the range of 15 percent of the population, including 3 percent of extreme poverty," noting that "In Tunisia, 285,000 poor families have direct interventions from the state and have been improved, starting in September 2018, by increasing the monthly grants from $50 to $60, plus free treatment and other increases in some family conditions."
He said that "reducing the incidence of poverty has become a national responsibility, not only the responsibility of a ministry or a government, since everyone is concerned." Trabelsi added: "every poor person deprived of this aid has the right to bring a case before the courts to restore his rights."
Trabelsi mentioned the latest agreement with the Tunisian General Labor Union to increase the wages of the state employees, considering that "the social peace is required regardless of the electoral dates, and it is necessary to create a better working and investment climate and in case the electoral dates coincide with the social peace, its importance doubles."
It is worth noting that the People's Congress passed the Social Security Act, which Trabelsi described as the most comprehensive and multidimensional, considering that poverty is not only critical poverty but also carries dimensions related to work, education and health.
Source: (Al-Arabi Al-Jadeed Newspaper, Edited)