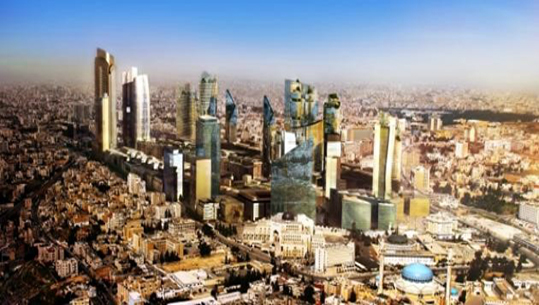 Omar Razzaz, the Jordanian Prime Minister revealed that Jordan's economic recovery began less than a year after launching tough fiscal reforms needed to cut debt and crucial to motivate the growth that has been hit by the rising geopolitical factors in the region.
Razzaz and before the Donors' Conference in London tomorrow Thursday, stressed that "Jordan will present its steps and commitment to implementing the IMF-supported financial and structural reforms to stimulate the economy, the expanded tax base combined with the reduction of the public spending increased the state revenues and reduced the pressures on its resources, which is struggling to control the public debt of about 40 billion dollars."
Jordan's fiscal consolidation plan aims to reduce public debt to 77 percent of GDP by 2021 from 95 percent at present.
"We have taken the bitter medicine that was required and Jordan has done everything in its financial capacity to allow for growth, but the burden is now on the international donor community to push the country towards sustainable growth," he said.
According to the International Monetary Fund, the Jordanian economy is expected to recover in the next five years and achieve growth of more than 3 percent expected this year, supported by the increased exports and the reopening of border crossings with Syria and Iraq.
Source: (Al-Arabiya.net, Edited)