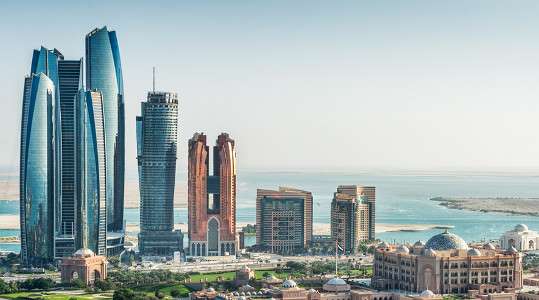 A report by the Central Bank of the UAE showed that the non-oil sector grew 1.6 percent year-on-year in the first quarter of 2019. While the overall economic growth saw an annualized increase of 2.2 percent, supported by the governmental activities and the increased demand from the private sector.
According to the data, the total real GDP is expected to grow by 2 percent, driven by growth of 2.7 percent and 1.8 percent in the oil and non-oil sectors, respectively. According to the report, economic growth is expected to continue, supported by higher public spending expected at both the federal and local levels of each emirate, the increased investment to the Expo scheduled in 2020 and the continued regional recovery.
The report also showed a decline in inflation in the consumer price index during the first quarter of 2019; where the impact of VAT has faded. On a quarterly basis, the employment in the private sector rose 1.2 percent in the first quarter of this year, the private sector deposits continued to rise during the first quarter of 2019, and the total credit of most of the economic sectors continued to grow.
Source (Asharq Al-Awsat newspaper, Edited)