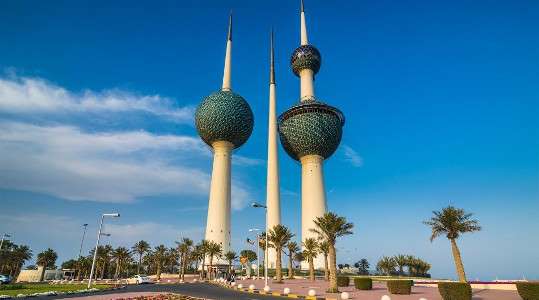 The total assets of the Central Bank of Kuwait (CBK) jumped to an all-time high last May. The Central Bank's total assets reached KD11.38 billion last months, compared to KD11.13 billion in the same month of 2018, recording a growth of 2.25 percent.
On a monthly basis, the assets of the Central Bank increased by 0.88 percent, knowing that it reached KD11.28 billion in April 2018.
The value of other assets increased by 210.5 percent to KD135.69 billion, compared with KD43.7 billion in May 2018, with a monthly growth of 74.9 percent, which contributed to the rise of the Central Bank Assets.
Cash balances, accounts, bonds, certificates of deposit, treasury bills and foreign currency deposits recorded KD11.22 billion in May, up 1.45 percent from the same month last year of KD11.06 billion, up 0.45 percent.
In contrast, the gold assets of the Central Bank continued to stabilize at 31.7 million dinars, while the data revealed that the value of the Reserve Fund of the Central bank is 548.24 million dinars which means, the same levels recorded in April last.
Source (Al-Rai newspaper – Kuwait, Edited)