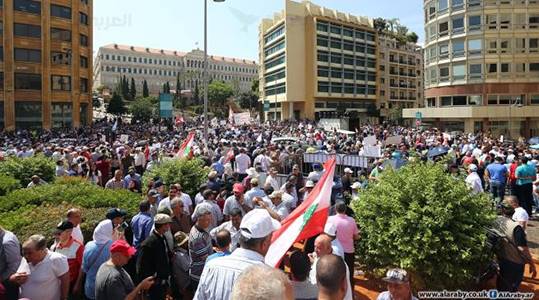 An IMF team predicted that the projected deficit in Lebanon's 2019 budget would exceed the government's target of 7.6% of GDP.
The International Monetary Fund (IMF) mission on Article IV consultations in 2019 stated in a statement that measures in the 2019 budget would reduce the fiscal deficit to about 9.7% of GDP in 2019.
The Lebanese parliament is debating the draft budget approved by the Council of Ministers in May, and the International Monetary Fund has disclosed that, based on current information, the projected deficit is likely to exceed the target level announced by the authorities.
Within the framework of the draft budget, the government aims to reduce debt service costs by LBP 1 trillion (about $660 million) through the issuance of low-interest treasury bonds, in coordination with the Central Bank of Lebanon. In this context, the IMF warned that the purchase of low-interest Lebanese government bonds would lead to a deterioration in the central bank's budget and undermine its credibility. The IMF called for no pressure on private banks to buy bonds.
Source: (Al-Arabi Al-Jadeed newspaper, Edited)