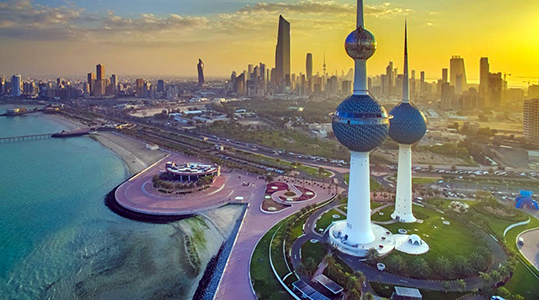 The Kuwaiti Ministry of Finance revealed that the actual deficit during the fiscal year ended on March 31 reached 1.29 billion dinars ($4.24 billion), a decrease of 83% from the budget estimate and 60% from the previous fiscal year.
The actual expenditure amounted to 21.849 billion dinars, a decrease of 4 percent from the draft budget, while the revenues amounted to 20.558 billion dinars, 36% higher than expected, and oil revenues amounted to 18.428 billion dinars.
Kuwait pays 10% annually of its revenues to the "Future Generations Fund", managed by the General Authority for Investment, and the sovereign fund of the State of Kuwait. According to the Ministry of Finance, the budget deficit reached 3.346 billion dinars after deducting 10 percent.
In this context, H.E. Nayef Al-Hajraf, the Kuwaiti Minister of Finance revealed that the non-oil revenues for the second consecutive year have continued to grow by 24% year-on-year, and the capital expenditure is still making a logical proportion of the total expenditure at 14% and we look forward to make it 17% during the current fiscal year.
Source: (Al-Arabiya.net, Edited)