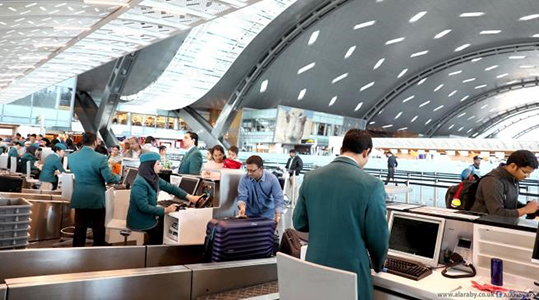 Hamad International Airport ranked the second best airport in the world at the "Travel Plus Leisure 2019". HIA competed with some of Skytrax's top 10 airports, including Incheon International Airport, Hong Kong International Airport, Tokyo International Airport (Haneda) and Zurich Airport.
Hamad International Airport continued its efforts to achieve positive results as the fourth best airport in the world according to the 2014 Skytrax World Awards, up one position from last year.
Passengers through Hamad Airport can complete the self-check-in process through the Smart Airport program and the introduction of biotech-based baggage. These fast procedures greatly enhance the customer experience and allow more passengers to be accommodated without the need to expand the airport facilities. Within the security standard, the airport has been able to enhance its security screening capabilities in flight areas and reduce the waiting time. The airport has also improved the customer service and security in the airport transfer areas, reducing the waiting time by at least 95% of passengers in less than five minutes.
Source: (Al-Arabi Al-Jadeed newspaper, Edited)