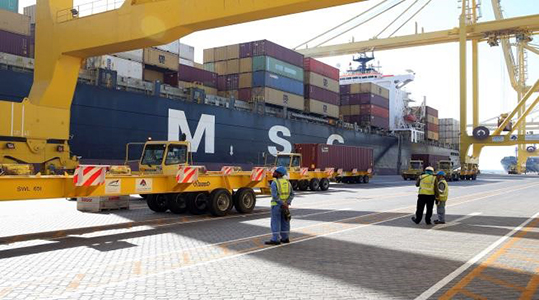 Qatar's trade balance (the difference between total exports and imports) during the second quarter of this year achieved a surplus of QR 40.7 billion (about $11.1 billion), compared to the surplus recorded in the second quarter of 2018 of QR 47.7 billion ($13 billion).
According to the Planning and Statistics Authority, on the "Quarterly Bulletin of Commodity Foreign Trade Statistics of the State of Qatar", the total value of Qatari exports during the second quarter of this year amounted to 66.9 billion riyals, a decrease of 8.8 billion riyals, or 11.7 percent compared to the second quarter of 2018, which recorded a total exports' value of 75.8 billion riyals.
The Planning and Statistics Authority disclosed that the main reason for the decline in total exports during the second quarter of 2019 is due to the decrease in exports of mineral fuels, lubricants and similar materials worth 7.5 billion riyals, chemicals and non-mentioned products equivalent to 800 million riyals, and a decrease in the manufactured goods classified primarily by material by about 800 million riyals. On the other hand, exports witnessed an increase in machinery and transport equipment (mostly re-exports) by 200 million riyals and 100 million riyals in inedible raw materials except fuel.
Source (Al-Arabi Al-Jadeed Newspaper, Edited)