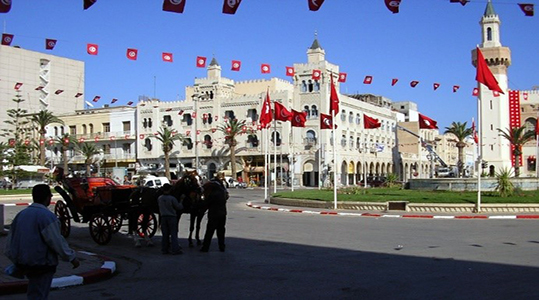 The Tunisian Tourism Minister Roni Trabelsi revealed that the total number of tourists arriving in Tunisia during the first seven months of this year exceeded the limits of five million tourists (5,046 million), which enabled the number of tourists to grow by 15.6% compared with the same period of last year."
He pointed out that "this significant number of tourists has enabled the provision of financial revenues in the amount of 2774 million Tunisian dinars (about 925 million dollars), so that revenues in foreign currency had evolved by the end of July by 45.9 per cent."
The European markets ranked first in terms of number of arrivals in Tunisia, and developed by at least 19.9 percent, where the number of European tourists exceeded the limits of one and a half million tourists, and the number of Tunisians living abroad who returned to Tunisia remained in the range of 882 thousand Tunisians, registering an increase of about 4.1%, compared with the first seven months of last year.
During the same period, the number of tourists coming to Tunisia from the Maghreb countries (Algeria and Libya in particular) grew by 17.7%, while the rest of the tourist markets witnessed a total development of about 14.6%, which makes the Tunisian authorities interested in the tourism sector hopes to achieve the expectations of about 9 million tourists by the end of this year.
Source (Asharq Al-Awsat newspaper, Edited)