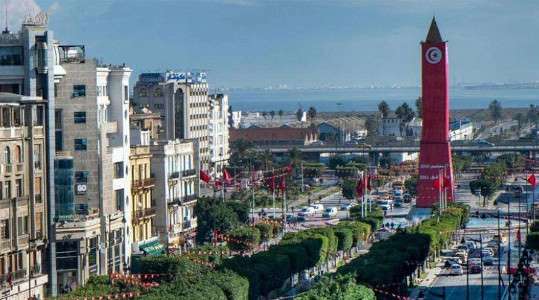 The Tunisian government is preparing itself to announce a supplementary fiscal law aimed at filling gaps in the state budget allocated for the current year.
According to the Ministry of Finance, the level of programmed indebtedness for 2019 was fully surpassed during the first seven months of this year, after Tunisia obtained three loans worth 4.2 billion Tunisian dinars (about $1.4 billion), which means that the volume of indebtedness recorded by the end of July (July) last year, is at least 86.8 billion Tunisian dinars (about 29 billion dollars), while the Tunisian authorities programmed during the discussion of the state budget for the current year about 82.8 billion Tunisian dinars throughout the year.
The Tunisian Ministry of Finance identified in the Finance Act of 2019, the amount of 2100 million Tunisian dinars to support the hydrocarbons sector, but the current government data indicates that the hydrocarbon sector charges during the first half of the year about 1690 million Tunisian dinars, after it was at the level of 690 million Tunisian dinars during the same period of last year.
Source (Asharq Al-Awsat newspaper, Edited)