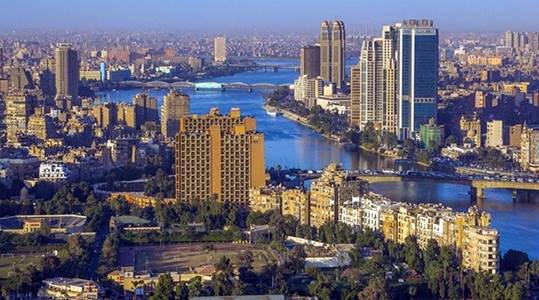 In his speech at the Annual Arab Banking Conference for 2019, entitled "Implications of the Political Fluctuations on Banking", the Egyptian Finance Minister Mohamed Maait disclosed that the budget deficit decreased from 16.5% in 2014 to 8.2% in 2019, other than achieving an initial surplus of 2% of GDP in 2019 instead of an initial deficit of 8.4% in 2014, pointing to the decline in the unemployment rate from 13.3% to 7.5%, and the inflation rate from 36% to 3.4%.
He also pointed out that "the growth rate of the Egyptian economy increased from 4.4% to 5.6% and we are targeting 7% by 2022, and the foreign currency reserves jumped from 12 billion dollars in 2014 to more than 45 billion dollars today."
Dr. Maait added that "the economic reform program was based on raising the efficiency of public spending, rationalizing consumption and delivering support to those who deserve it through effective protection and social support programs for the neediest groups, and increasing spending on health and education from 115 billion pounds in 2014 to 210 billion pounds in 2019, and increasing food support from 39.4% of one billion pounds in 2014 to 87 billion pounds in 2019 ".
Source (Economic Bulletin Website, Edited)