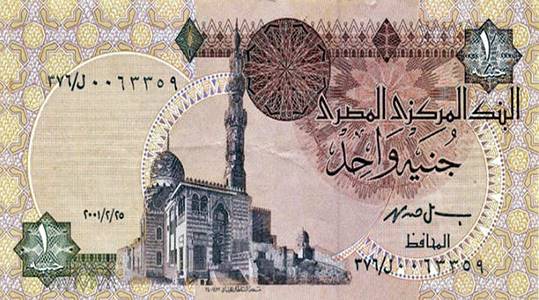 The Egyptian pound ranked second globally among the best-performing currencies this year, equal to the Russian ruble, according to statistics published by Bloomberg Business.
According to the data, the Ukrainian currency " Hryvnia" came in the first place after its rise by 19 percent, while the Russian ruble and the Egyptian pound came in second place after achieving a rise that exceeded 10 percent. Thai "Baht" ranked third, then the "Shekel" and the Costa Rican "Colón". The Tunisian "Dinar" ranked sixth in the world, after rising by 7%, followed by the Canadian "Dollar", the Mexican "Peso", and the Philippine "Peso".
Egypt's resources in foreign currencies increased, especially during the current year, as the foreign monetary reserve reached $45.35 billion at the end of last November, as a result of the increase in tourism revenues in Egypt by more than 28% to record about $12.6 billion in the fiscal year 2018/2019, compared to $9.8 billion during the 2017/2018 fiscal year. The International Monetary Fund expects that the income of Egyptian tourism in the current fiscal year 2019/2020 will reach $16.5 billion.
Source (Al-Arabiya.net website, Edited)