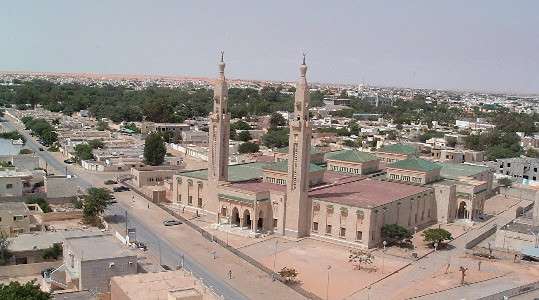 Mauritanian Prime Minister Ismail Ould Cheikh Sidia revealed that the Mauritanian economy achieved 6.9% growth during the past year (2018), stressing that "the government expects that the growth rate during the current year will be in the range of 6.3%, thanks to the structural reforms and driven by the public and private investments, and support from the expected quality of performance in the agricultural, fishing, industrial and services sectors.
He explained that "the inflation rate for the past year did not exceed 3 percent, while it is expected to record a slight increase during the current year to reach 4.3 percent, thanks to the moderate import prices and tightening monetary policy."
Ould Cheikh Sidya, reviewed in a speech before parliament, the outcome of his government's work during the past six months, in addition to its program of work during the current year, which will focus on four major axes, which are strengthening the state and modernizing it, developing the economy and diversifying it, promoting community reconciliation with itself and valuing human capital.
The Prime Minister revealed the preparation of the public investment program for the period 2020-2022, so that he translated the priorities of the government based on the commitments of the President of the Republic, pointing out that "the government will continue to activate the institutional framework for formulating and programming public investments, and preparing an effective system to monitor the status of financial implementation of development projects with external financing on a regular basis".
Source (The New Arab Newspaper, Edited)