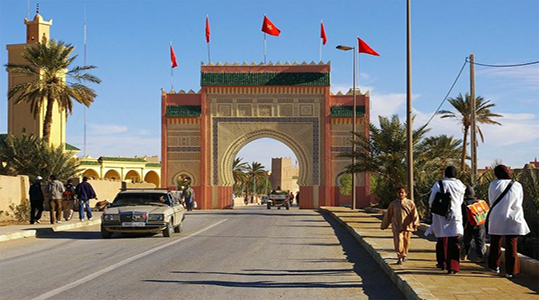 The Director-General of the International Monetary Fund, Christina Georgieva, expected that the Moroccan economy will grow by 3.7 percent this year and 4 percent next year.
Georgiyeva affirmed, during a joint press conference with the Moroccan Minister of Economy and Finance Mohamed Benchaaboun and the Governor of the Central Bank of Morocco, Abdellatif El-Gawahry, "This growth will help reduce unemployment and improve the economic and social conditions in Morocco," noting Morocco's persistence in pursuing its major structural reforms.
"The failure of Morocco to use the line of prevention and liquidity, which the International Monetary Fund has put at its disposal since 2012, is considered an indication of the strength of the foundations of the Moroccan economy," Georgieva said. She explained that "the important reforms undertaken by Morocco enabled him to achieve many achievements. But there are new and emerging risks at the international level, and there is a state of uncertainty that requires us to be cautious."
Georgiyeva noted Morocco's policy in establishing the flexibility of the exchange system, noting that "Morocco has cut a first stage and the conditions are complete for traffic to a second stage, but the choice of the timing of this transition remains within the jurisdiction of the Moroccan financial authorities."
Source (Al-Sharq Al-Awsat newspaper, Edited)