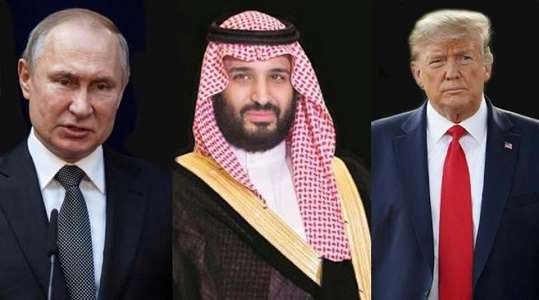 The OPEC Plus coalition, which includes members of the organization, and countries from outside it, most notably Russia, reached a unanimously agreement on the largest reduction of its kind for oil production in the history of global crude production.
In this context, Kuwaiti Oil Minister, Khaled Al-Fadil, revealed in a tweet that "an agreement was reached to reduce approximately 10 million barrels per day, starting from the first of May (2020)."
The OPEC+ coalition agreement will lead to cut production by about 9.7 million barrels per day by next May, while talking about a compromise with Mexico, at the OPEC + meeting.
Russian Energy Minister Alexander Novak hoped that the major oil producers would agree and sign the agreement to cut global production in the coming days, adding that it will take at least the end of this year for the market situation to improve.
He explained that the United States is ready to reduce its oil production by 2-3 million barrels per day, hoping that talks with the United States would restore mutual trust, which would lead to continued energy dialogue.
Saudi Arabia had postponed the decision of pricing its crude exports for the third time with entering talks to secure an agreement between the global producers for an unprecedented joint cut. Aramco is expected to announce the price of crude for May today after it was supposed to issue the official selling prices on the fifth of April.
Source (Al-Arabiya.net website, Edited)