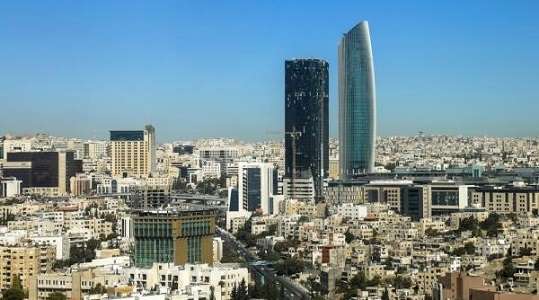 The head of the International Monetary Fund mission to Jordan, Christopher Jarvis, expected that the Jordanian economy will recover faster than other countries, as a result of health and economic measures taken by the government to reduce the consequences of the "Corona crisis".
Jarvis confirmed, in a joint interview with the Jordanian Minister of Finance Mohammad Al-Asas, published by the Jordanian News Agency "Petra", that "the new financing program of Jordan with its reform approach will motivate the international financing institutions and donors to provide funds on reduced terms for Jordan", explaining that "the strength points of this program and the government's good implementation of it will be visible to the Jordanian economy, within the next few months.
Jarvis praised the Jordanian government's response to contain the crisis, noting that Jordan's program and the International Monetary Fund are "designed in a flexible way that allows the use of some of the budget items to confront the Corona crisis."
He stressed "the need to continue to provide financial support to the economy as a whole through the banking system, as the central bank, must have the space required to take the necessary measures."
For his part, Minister Al-Asas stressed, during the dialogue, that Jordan will continue to fulfill its obligations related to domestic and foreign debts despite the repercussions of the "COVID 19" crisis at the national and global levels.
Considering that the government's fulfillment of its obligations sends a positive message to investors about the ability of the Jordanian economy to bear the consequences of the Corona crisis, and then the trend towards economic growth.
Source (New Arab newspaper, Edited)