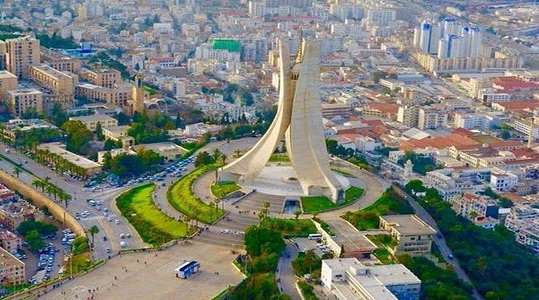 The quarantine Algeria is experiencing due to the Coronavirus has revived the activity of emerging technology companies, given the urgent need to use remote communication in various sectors and services, some innovative youth have also contributed to developing applications and services to detect and limit the causes of the spread of the Coronavirus.
The Ministry of Small and Emerging Enterprises and the Knowledge Economy launched an initiative via digital platforms that aims to provide demand, payment and delivery services to homes or to the nearest food store.
The initiative was launched during the past few period, with price reductions provided, that payment be made electronically or upon receipt, according to the data of these companies.
Shafi'a Obaid, the person in charge of communication in the Ministry of Small and Emerging Enterprises and Knowledge Economy said that the aim of launching this initiative is to encourage citizens to respect quarantine and to contribute to efforts to tackle the epidemic.
A number of young people have developed their innovative small businesses to help limit the expansion of the Coronavirus. In this context, Fawzi Berrahma, President of the Academy of Creativity and Innovation, who won the title of the best marketer for electronic goods in Britain in 2015, told Al-Arabi Al-Jadeed that the academy presented several technological innovation projects to the Ministry of Emerging Enterprises and Knowledge Economy during the current period, related to combating Coved 19 virus, including an underway smart respirator.
Source (Arab Newspaper-London, Edited)