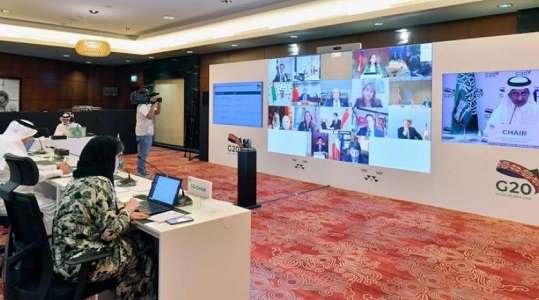 Initial estimates by the Organization for Economic Cooperation and Development showed a 45 percent decrease in the global tourism sector during 2020, as a result of the Corona virus emerging epidemic (COVID 19).
This came during the virtual meeting of tourism ministers of the G20 countries, where the decline is expected to reach 70 percent, if efforts to achieve recovery from the virus slow until next September, while the World Travel and Tourism Council estimated that approximately 75 million jobs are threatened in the sector, which is considered a job generator.
According to the G20 ministers, the travel and tourism sector represents 10.3 percent of the global total, and plays a fundamental role in contributing to dialogue and understanding between peoples and cultures, and promoting the cohesion of societies, and is one of the sectors most affected by the pandemic, confirming their commitment to work together to provide support to it, and welcoming the national efforts to mitigate the social and economic impacts of the pandemic by the countries of the group, and the action plan of the Finance Ministers that was adopted in response to the crisis, and includes measures to maintain business, support the most affected families, protect workers, and ensure support to low and developing countries.
They stressed that in order to address the direct effects of the crisis, coordination with health, immigration, security, and other relevant authorities should be continued to reduce unjustified travel restrictions on essential travel, such as travel of medical personnel and stranded individuals.
Source (Al-Sharq Al-Awsat newspaper, Edited)