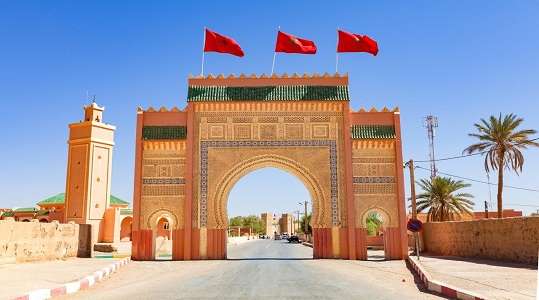 Morocco raised its foreign exchange balance to 28.5 billion dollars, despite the repercussions of the spread of the Coruna virus, while the International Monetary Fund expects that this balance to stabilize in the range of 20.1 billion dollars this year.
Morocco was able to feed its foreign balance, after receiving an amount in the range of $3.1 billion, from the International Monetary Fund at its disposal. Morocco's foreign exchange balance was in the range of $25.4 billion, before the decision to withdraw from that line that the International Monetary Fund had placed at the disposal of the Kingdom.
The recent moves of the Moroccan government and its resort to the Fund come to avoid a decline in the foreign exchange balance due to the fact that many sources of income were affected by the Coronavirus, including important sectors such as tourism, expatriate remittances and direct investments.
Morocco seeks to keep its foreign exchange balance in a level that provides it with a large portion of imports, especially in light of the International Monetary Fund's expectation that this balance will decrease to $20.1 billion in the current year, before increasing to $22.4 billion in the next year, after it was in the range of $26.4 billion last year.
The foreign exchange balance was covering five months and eleven days of Moroccan imports until the withdrawal decision was taken, which means that pumping the amount of the liquidity line will raise the period covered by that balance.
It is expected that the amount of the line, through feeding the foreign exchange balance, will contribute to compensating part of the sharp decline that tourism revenues, remittances from Moroccans living abroad and foreign investments will record.
Source (New Arab newspaper, Edited)