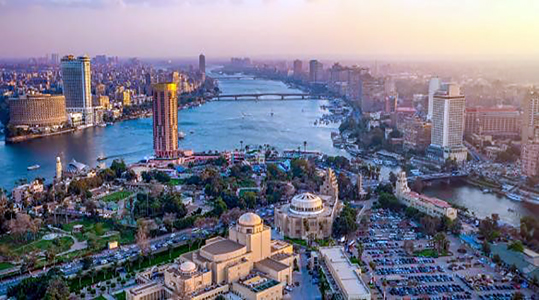 The Egyptian government submitted a request for a financial "package" from the International Monetary Fund, according to the rapid financing tool program, to enhance its capabilities to face the emerging "Corona" virus crisis.
The Prime Minister, Mostafa Madbouly, during a meeting of ministers of the Economic Group in Cairo, said that "the repercussions of the Corona crisis made us look to preserve the gains that we have reached on the ground with the Egyptian economy, and that until this moment no one can expect when this crisis will end, and we started looking for at least a year to get support and the discussion evolved with the International Monetary Fund until the support includes a financial aspect with technical support."
The Egyptian government revealed that its step in seeking financing is proactive based on the success of implementing the economic reform program to maintain the continuing gains and positive results achieved by the country, in light of the exceptional circumstances experienced by all countries of the world and developments in global conditions.
The government explained that the financing accompanying the agreement with the International Monetary Fund is important to support market confidence and to preserve the gains and positive results achieved in recent years, indicating that it aims to continue to maintain the stability of Egyptian economic indicators, for fear of any negative effects that may hinder its ability to recover and return Economic growth.
Source (Al-Sharq Al-Awsat newspaper, Edited)