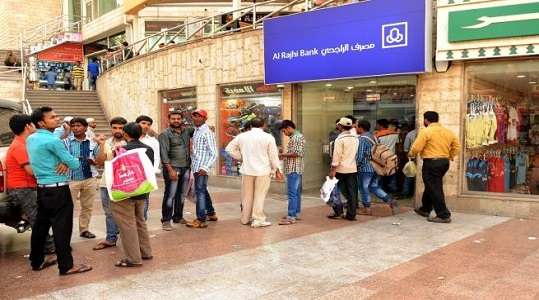 Personal transfers for foreigners residing in the Kingdom of Saudi Arabia reached 12.2 billion riyals during the month of March, 8.7% higher than its level in March 2019, when it was 11.258 billion riyals.
During the first quarter of 2020, the value of remittances from Saudi Arabia reached 33.855 billion riyals, compared to 31.934 billion riyals in the first quarter of 2019, representing an increase of 6 percent.
In a related context, Saudis' remittances abroad increased by 21% to 5.162 billion riyals in March, compared to 4.267 billion riyals in March 2019. On a monthly basis, Saudis' remittances increased by 21.4%, as it was 4.252 billion riyals last February.
Saudi Arabia began implementing job localization programs, including entire sectors that were dominated by expatriate workers, with the aim of reducing unemployment and providing job opportunities for Saudi youth.
The personal transfers of foreigners residing in Saudi Arabia during 2019 registered an 8 percent decline to reach 125.5 billion riyals, compared to 136.4 billion riyals in 2018.
Source (Al-Arabiya.net website, Edited)