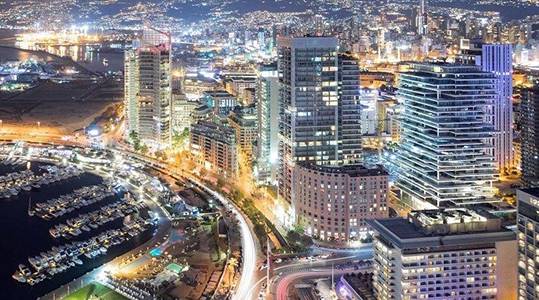 Managing Director of the International Monetary Fund Kristalina Georgieva revealed that "fruitful" discussions were held with Lebanese Prime Minister Hassan Diab on the economic recovery plan, noting that a team from the fund would start soon, talks with the Lebanese authorities.
Georgieva described the Lebanese economic reform plan as "an important step forward to address the economic challenges facing Lebanon."
She said, "We agreed that our two teams will soon start discussions on the reforms that are urgently needed to restore sustainability and growth for the benefit of the Lebanese people."
The Lebanese government has approved an economic rescue plan that includes a vision of losses in the financial system of tens of billions of dollars, as it seeks to exit from a crisis that is considered the greatest threat to the country's stability since the civil war that took place between 1975 and 1990.
Lebanon plans to use the bailout to negotiate an IMF program. Lebanon has signed a formal request for assistance from the International Monetary Fund.
One of the main pillars of the plan depends on covering losses for the financial sector by about seventy billion dollars, by saving from the shareholders of banks that involve erasing their capital, and the liquidity of major depositors, which is to be compensated later.
The Association of Banks in Lebanon rejected the government plan and announced that it could not "in any way" agree to a plan that was not consulted about.
Source (Al-Khaleej Newspaper-UAE, Edited)