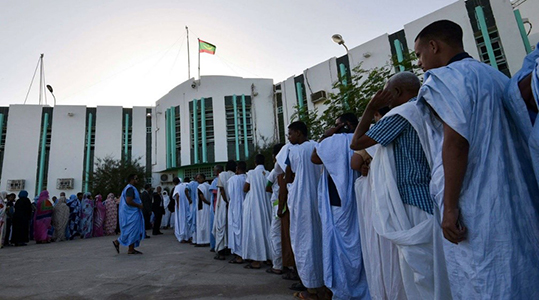 The Mauritanian Minister of Economy, Abdelaziz Ould Dahi, pointed out that "the budget of the Mauritanian state will witness a financial deficit of up to 5 percent, due to the repercussions of facing the emerging Coronavirus in the country."
Statements by the Mauritanian Minister came on the sidelines of a meeting held by the Economic Vigilance Committee, which is affiliated with the Ministerial Committee that was formed to counter the spread of Corona in Mauritania.
Abdelaziz stressed, "the government was able to mobilize 55 percent of the financial resources for its plan to confront Corona," noting that "arrangements are underway to obtain the remaining percentage."
The Mauritanian Minister of Economy stated that "among the points discussed in the meeting of the Ministerial Committee is the G20, freezing debts and scheduling their payment."
Mauritania has demanded more than once, through its president, Mohamed Ould Cheikh El-Ghazwani, and a number of ministers on various occasions and summits, to cancel the entire debt of the African continent in order to be able to face the reality imposed by the confrontation of Corona, and the challenges of development and security.
Source (Saudi Press Agency, Edited)