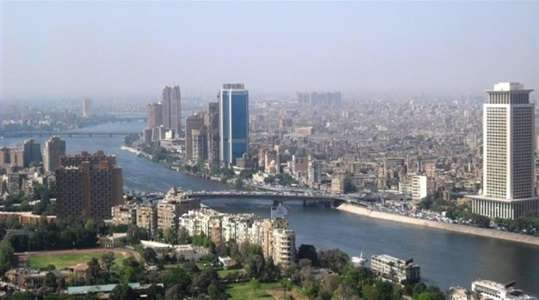 The Minister of Planning and Economic Development in Egypt, Dr. Hala Al-Saeed, confirmed that the Egyptian economy is coherent and was able to face the Coronavirus crisis as a result of the economic reforms that the Egyptian state made before the outbreak of the epidemic, which contributed to enhancing its ability to absorb its catastrophic effects, pointing to Egypt achieving advanced growth rates at the global level, which was reflected in the praise of the international institutions, especially the International Monetary Fund, for the Egyptian economy, and the expectations of these institutions that the rate of growth in Egypt will continue to be positive despite the Coronavirus crisis.
In addition, a report of the Ministry of Planning and Economic Development showed the international institutions' praise for the success of the Egyptian economy, and its expectations regarding Egypt achieving positive growth rates, despite the challenges and difficulties facing the country due to the emerging crisis of the Coronavirus and the report also included a review of the results of the PMI report for May 2020.
Al-Saeed pointed out the statements of Fitch Solutions international research company, a subsidiary of Fitch Ratings, that the Egyptian economy will remain strong in the medium term, thanks to strong investments and the recovery of the consumption environment, and Fitch's expectations that the Egyptian economy will remain strong during the next five years, also pointing to the expectations of the Spanish research institution Focus Economics, with the Egyptian economy growing by 2.5 percent during the current fiscal year, and 3.7 percent during the next fiscal year.
Source (Al-Sharq Al-Awsat newspaper, Edited)