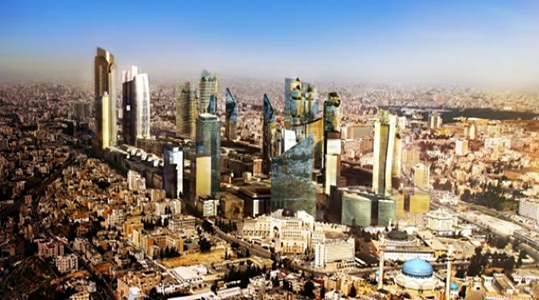 Jordanian Prime Minister Omar Al-Razzaz revealed that government revenues have shrunk during the last four months by about 550 million dinars (770 million dollars), noting that the biggest and most important economic impact of Corona will be on the labor market and on employees and workers in economic sectors that have been greatly affected as a result of the forced interruption.
He pointed out that "the composition of the workforce among Jordanians is divided into 40% in the public sector, from civilians and military personnel, and about 60% in the private sector," explaining that half of the workers in the private sector work in the formal sector, while the other half work in the private sector unorganized and unprotected, and they do not have pensions or disruptions from work or any social protection system," considering that "the organized private sector was subjected to a shake, because many sectors stopped completely for a long period of time from work, so we urged employers not to lay off employment in any way and maintaining their workers."
Al-Razzaz talked about the measures taken by the government to help employers reduce costs and postpone many payments, installments and other costs while securing many facilities.
Source (The New Arab Newspaper, Edited)