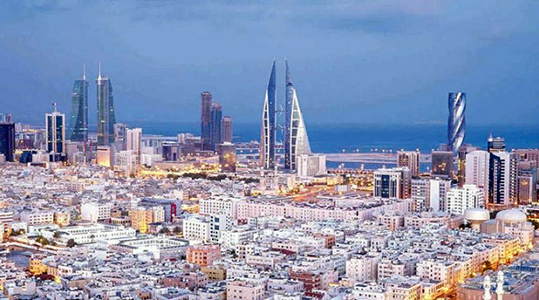 The revenues of the Bahraini sovereign fund grew from 5.6 to 6.1 billion dollars (2.1 to 2.3 billion dinars), and the assets of the fund represented by Mumtalakat Company amounted to 18.9 billion (7.1 billion dinars). Bahrain Mumtalakat Holding Company (Mumtalakat), the sovereign wealth fund of the Kingdom of Bahrain announced the consolidated financial results for the past year, which reflect the strong financial and operating performance of another year for the Mumtalakat group of companies.
The operating income of the group increased by 211 percent, to BD 125 million ($332.4 million), compared to BD 40.2 million ($106.9 million) during 2018. The revenue grew as a result of the Group's focus on revenue enhancement and cost management, which in turn, contributed to the increase in the Group's revenue by 11 percent, which amounted to 2.3 billion Bahraini dinars ($6.1 billion) compared to 2.1 billion Bahraini dinars ($5.6 billion) during 2018. The total value of property assets during the year 2019 amounted to 7.1 billion dinars ($18.9 billion).
In this context, Sheikh Khalid bin Abdullah Al Khalifa, Deputy Prime Minister and Chairman of the Board of Directors of Mumtalakat, pointed out that "despite global and regional economic challenges, the financial results of Mumtalakat reflect the flexibility and success of its strategy in adapting with the economic fluctuations."
Source (Al-Sharq Al-Awsat newspaper, Edited)