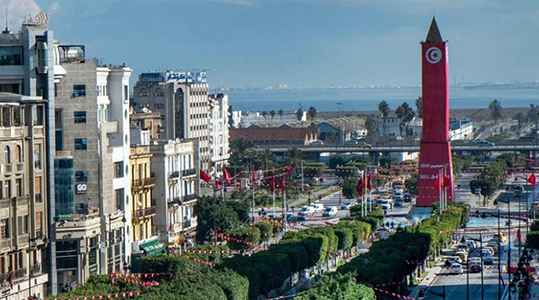 The Tunisian Minister responsible for major national projects, Lubna Al-Jribi, has revealed that about 6 billion Tunisian dinars (about 2.1 billion dollars) are allocated for the recovery of the Tunisian economy after months of almost total disruption to production, export, and wealth creation.
The Tunisian government is getting prepared to present a plan called "The Rescue & Gain Confidence Plan" to the Parliament, with the aim of preparing the appropriate ground for a new development plan, extending over five years from 2021 to 2026, and it will work through this plan to restore balance to the public finances and exceed the expected negative growth rate at the end of the current year, in addition to exceeding the state of declining (tax) revenues for the country and the increase in the budget deficit. The economic rescue plan relies on pushing domestic and foreign private investment as one of the most important engines of development, and supporting the partnership between the public and private sectors, in addition to speeding up the completion of idle public projects for several reasons, including administrative and real estate.
The Tunisian economy is experiencing difficulties and a state of structural deficit, which are problems affecting economic performance as a whole, including the exacerbation of external indebtedness with high rates that threaten national sovereignty, and it currently represents more than 60 percent of GDP.
Source (Al-Sharq Al-Awsat newspaper, Edited)