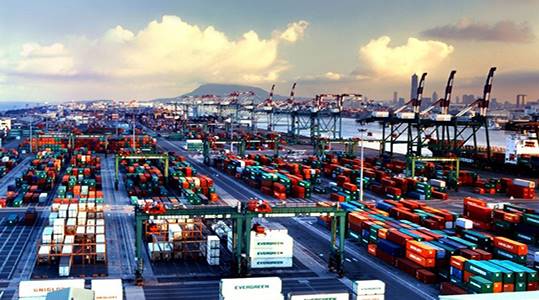 The World Trade Organization predicted that the trade would show a historical decline of 18.5% in the second quarter of the year (2020) due to the Corona pandemic, indicating that deflation will be less dangerous than expected thanks to the rapid response of governments.
In this context, Roberto Azevêdo, the Director-General of the Organization, explained that "the trade collapse we are witnessing today is of an unprecedented size and will in fact be the largest collapse ever, but nevertheless there is an important comfortable aspect where the collapse could have been much worse and this is definitely positive news. Yet, we cannot allow ourselves to relax."
Azevêdo considered that "The decisions taken by the governments were necessary to reduce the blow to production and trade, confirming that "the trade organization will continue to play an important role by determining the pace of economic recovery." According to statistics issued by the World Trade Organization, the volume of trade in goods decreased by 3% on the annual basis in the first quarter of the year, and preliminary estimates for the second quarter, the period in which the virus and its associated isolation measures have affected a large portion of the world's population, indicate a decline of about 18.5 percent.
Source (Al-Arabiya.net website, Edited)