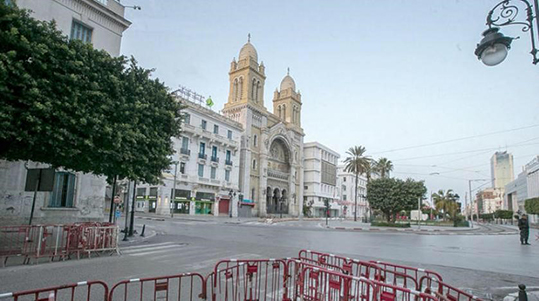 Tunisian Prime Minister Elyes Fakhfakh warned of the seriousness of the economic situation in Tunisia, stressing in a parliamentary session devoted to assessing the outcome of a hundred days of government activity, that the next battle is the battle of "saving the state" from the repercussions of the pandemic's effects and the almost total economic paralysis it left.
Fakhfakh provided mostly negative data on the economic circumstance, and presented to parliamentarians "shocking numbers" as it revealed that the registered economic growth rate was in the range of negative 6% (contraction), which is slightly less than what international financing structures expected such as the International Monetary Fund and the World Bank, which reported a contraction of 6.8 percent. He also expected the number of unemployed to increase, as some 131,000 Tunisians would join the list of unemployed, and this number would be added to about 630,000 others awaiting employment opportunities.
Fakhakh explained that a number of economic activities have incurred major losses, as strategic sectors, such as the components of the aircraft industry, which have suffered severe damage that will continue in the years 2020, 2021 and 2022, in addition to the sectors of ready-made clothes, tourism, crafts and traditional industries, hotels, and restaurants.
To counter the effects of Corona, Fakhfakh revealed that Tunisia had pumped social financial grants to one million and 100,000 poor families, and 300,000 parcels of aid. The state also provided salaries to 460,000 workers, merchants, and craftsmen, to maintain employment opportunities for 3 months between April and June.
Fakhakh stressed that "the next battle will be a battle to save the economy and the state," pointing to the danger of a high rate of state debt, which amounted to about 92 billion Tunisian dinars (about 32 billion dollars), noting that the size of the country's external debt amounted to more than 60 percent.
Source (Al-Sharq Al-Awsat newspaper, Edited)