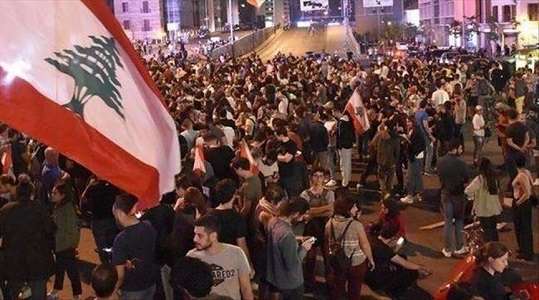 Lebanese Prime Minister Hassan Diab blamed "Bank of Lebanon" for the fluctuation in the exchange rates of the lira against the dollar, after the dollar exchange rate against the Lebanese pound touched the threshold of seven thousand pounds.
Diab stressed during a cabinet session, that "the country is going through a major crisis and the results are not positive," considering that "the Bank of Lebanon (the central bank) is responsible for the exchange rate of the dollar," stressing that "if the Bank of Lebanon is unable to settle the exchange rate situation then, it has to be frank about it."
Lebanon faces the worst economic crisis since the end of the civil war (1975-1990), which exploded on October 17, 2019, with popular protests raising economic demands, after an unprecedented deterioration of the lira against the dollar.
To that, the Minister of Finance Ghazi Wazani presented, during the cabinet session, an intervention on controlling the exchange rate of the dollar against the lira, as it was emphasized the importance of following up the issue in light of publishing inaccurate figures on the exchange rate.
The Minister of Information announced during her reading of the decisions after the end of the cabinet session, the launch of an electronic platform with the currency exchangers, with the aim of controlling manipulation of the exchange rate of the Lebanese pound against the dollar.
On April 30, Diab's government approved a 5-year economic rescue plan and embarked on negotiations with the International Monetary Fund to finance it, in an attempt to tackle a crisis that forced Lebanon to suspend its debt repayment.
During a dialogue session called by Lebanese President Michel Aoun and held yesterday at the Republican Palace, Aoun stressed that there are people who take advantage of people's anger and legitimate demands to generate violence and chaos, in order to achieve "suspicious foreign agendas", inter-sectioning with the political gains of parties inside.
Source (Anatolia Agency, Edited)