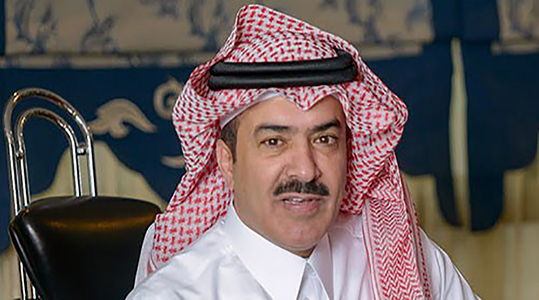 The Chairman of the Council of Saudi Chambers, Ajlan Al-Ajlan, pointed out that "the Corona pandemic has proven the durability of the Saudi economy thanks to government support and the Kingdom's 2030 vision that contributed to overcoming the economic crisis of the pandemic and has opened up prospects for investment in several sectors, the most important of which are the technical sector and renewable energy."
The words of Al Ajlan came during the virtual seminar organized by the Arab British Chamber of Commerce on the reality of promising investment opportunities between the two countries in light of the Corona pandemic.
Al Ajlan affirmed "the necessity of creating more strategic partnerships in the economic sectors that the two countries enjoy such as the industrial sector, services, energy, health and tourism, technology and innovations, as the Kingdom today is an open market to the world and possesses a package of promising investment opportunities and ahead of the privatization of many sectors".
He also stressed that "the Council of Saudi Chambers works in accordance with the Kingdom's directions and 2030 vision to enhance economic relations with friendly and brotherly countries, the most important of which is the United Kingdom, with which we have distinguished relations that contributed to raising the volume of trade exchange, as the volume of trade exchange between the two countries reached about $5 Billions".
Source (Council of Saudi Chambers website, Edited)