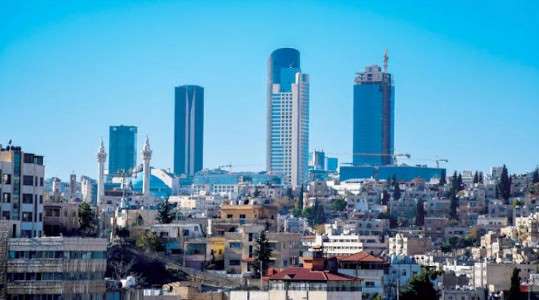 The figures issued by the Central Bank of Jordan showed that the net foreign direct investment flowing into Jordan during the first quarter of this year increased by 17.1 percent to about 214.9 million dinars (3030 million dollars) compared to its level during the same period in 2019, after it was 183.5 million dinars in 2019.
Jordan fears that the continuing tense political situation in the surrounding of the Kingdom will lead to a negative impact on the volume of private investment coming from the Gulf and foreign countries.
The International Monetary Fund expected that the Jordanian economy would shrink during the current year 2020 for the first time in decades, and in this context, Jordanian Finance Minister Mohammad Al-Asas indicated that "the expectations are cause for concern, because Jordan has previously managed to achieve an average growth of 2 percent", pointing out that "we were able to transform the plight of Corona into a grant, as we responded to the crisis with urgent measures at the level of fiscal and monetary policy, coupled with the strength of economic fundamentals, including the debt sustainability and the integrity of the financial system."
The Jordanian minister expected that the slowdown in global economic activity would constitute an obstacle to foreign direct investment in the Kingdom, in addition to remittances from workers abroad, trade and tourism currently frozen by 100 percent.
Source (The New Arab Newspaper, Edited)