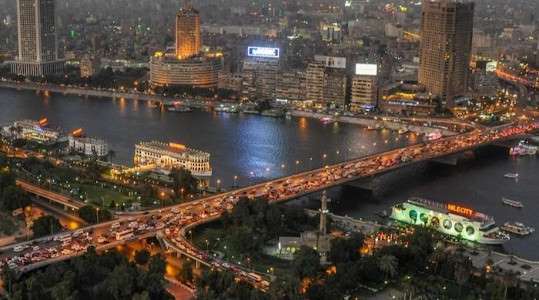 Egyptian Finance Minister Mohamed Maait indicated that "Egypt was able to overcome the repercussions of the Coronavirus by achieving the highest growth rate among emerging countries, which contributed to mitigating the risks of the Corona shocks on the vital sectors that experienced varying losses and damages, which sent relief within the economic community."
Maait revealed that Egypt achieved a growth rate of 3.8 percent of GDP during the fiscal year 2019-2020, which is the highest growth rate at the level of most emerging countries, despite the negative repercussions of the emerging crisis of the Coronavirus (Covid-19) on the economy.
During a meeting held by President Abdel-Fattah El-Sisi to review the preliminary indicators of financial performance for 2019-2020, Maait confirmed that "the preliminary data for the performance of the state's general budget indicate achieving better financial results than the target after the emergence of the Coronavirus," noting that "the decrease in the total deficit rate of the GDP was 7.8 percent, with an initial surplus for the third consecutive year of about 105 billion pounds, which is equivalent to about 1.8 percent of the output".
Maait stressed that "Egypt is one of the very limited countries in the world that was able to achieve a real rate of growth during the year 2020, in light of the implications of the Coronavirus, according to the results issued by the Ministry of Planning and Economic Development."
Source (London Arab Newspaper, Edited)