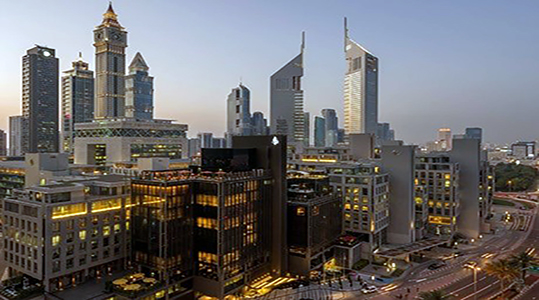 The value of foreign direct investment that the United Arab Emirates has succeeded in attracting during the past three years (2017-2019) amounted to 121.6 billion dirhams, which reflects its attractiveness and competitiveness, whether at the level of the legislative environment regulating the business community or the infrastructure that is the largest in the region.
The UAE has ranked 19th in the world in the confidence index in foreign direct investment, according to the latest reports issued by Kearney Company, which is one of the largest international companies specialized in consulting, boosting its progress by 21 places compared to the previous report.
It is clear from the tracking of the index on the movement of foreign direct investment in the UAE, maintaining a progressive approach despite the slowdown in the global economy, according to the analysis of the contents of a package of investment reports issued by the United Nations Conference on Trade and Development (UNCTAD) during the past years.
During the year 2019, "UNCTAD" ranked the UAE as the largest country attracting foreign direct investment in West Asia after it succeeded in attracting about 51.3 billion dirhams (14 billion dollars), which constituted an important turning point in the process of its efforts to consolidate its position as a regional center for foreign investment.
Source (Al-Khaleej Newspaper-UAE, Edited)