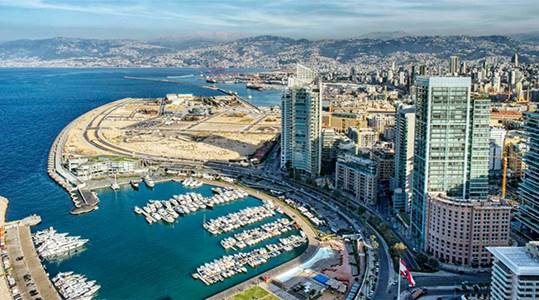 Moody's Agency downgraded Lebanon's credit rating one grade from CA to C, indicating that this rating reflects its estimate that bondholders' losses incurred during Lebanon's current default are likely to exceed 65 percent.
The agency announced that its decision not to set a future outlook for Lebanon's credit rating is based on very high odds of significant losses to private creditors. Indicating that the very weak institutions and the strength of governance undermine the first reform steps of the Lebanese government headed by President Hassan Diab in order to restore some stability.
Moody's rating further aggravates the weakness of the Lebanese position in negotiations with the International Monetary Fund in order to obtain a loan to help it overcome its financial distress, especially in light of the talk about the intention of the "Association of Banks in Lebanon" to withdraw from talks with the Fund, which is clouded by a dispute over the scope of huge financial losses that Lebanon will suffer financially, economically, and living wise.
The Association expressed its regret and disapproval that the atmosphere that prevailed in the meeting with the Ministry of Finance had returned matters to square one.
Source (The New Arab Newspaper, Edited)