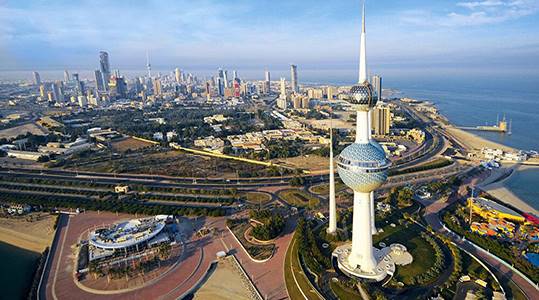 Moody's credit rating agency expected that Kuwait will record the third largest contraction at the level of countries exporting remittances during the current year, which represents, according to World Bank data for 2018, about 3 percent of the sources of remittances worldwide.
According to the agency, "Corona" has led to a collapse in the wages of migrant workers and the loss of their jobs, which will be reflected in the amount of money transfers that they send to their countries. The report expected, according to the World Bank estimates, that these transfers would decrease by about 20 percent, to lose an estimated $110 billion around the world this year.
The agency pointed out that the money transfers are usually sent mainly from a small number of countries, including the G20 countries and the Gulf states, indicating that these countries are witnessing a sharp contraction in the GDP due to the outbreak of the Coronavirus, which caused the loss of jobs, especially employment, in particular, the migrant women. The report indicated that the decline in financial transfers would cause low income and growth, the current account and external conditions for the countries receiving these transfers, noting that the most countries expected to be affected by this decline include Kyrgyzstan, Tajikistan, and El Salvador.
Source (Al-Rai Newspaper-Kuwait, Edited)