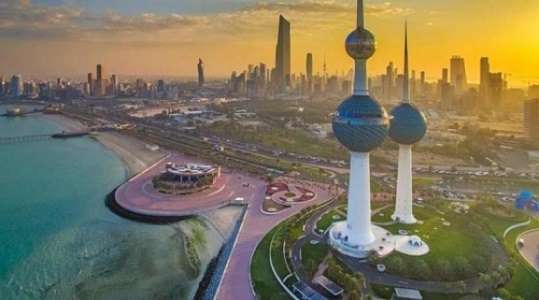 "Global Finance" magazine ranked Kuwait ninth in the list of the 10 richest countries in the world, and it is the list that relied on assessing the per capita gross domestic product, which amounted to about 66,387 thousand dollars in Kuwait, which means a decline of one rank compared to last year's classification.
According to the magazine's report, Kuwait possesses large oil resources, where its reserves constitute more than 6 percent of the global total, and the oil industry represents about 40 percent of the gross domestic product, and more than 90 percent of exports.
"Global Finance" revealed that the historical declines in oil prices in recent years began to worry the very rich Kuwaitis. In 2015, the government announced the first budget deficit in more than a decade, beneficial that since then, Kuwait has taken steps to diversify its economy from by allowing 100 percent foreign ownership in a number of sectors and offering various tax exemptions to investors, but the matter is completely different when it comes to foreign workers. In the face of economic uncertainty caused by the Corona epidemic, the National Assembly recently passed a bill to reduce their number significantly, as a result of the increasing demand for jobs from citizens.
On the other hand, Qatar ranked first globally with $132,886,000 per capita GDP, Macau at 114,363,000, then Luxembourg with 108,951,000, Singapore with 103,181,000, Ireland with 83,399,000, and Brunei at 80,384 one thousand dollars.
Norway ranked seventh in the world, with a per capita GDP of 76,684,000 dollars, then the UAE with 69,435,000, and Switzerland with 66,196,000.
Source (Al-Rai Newspaper-Kuwait, Edited)