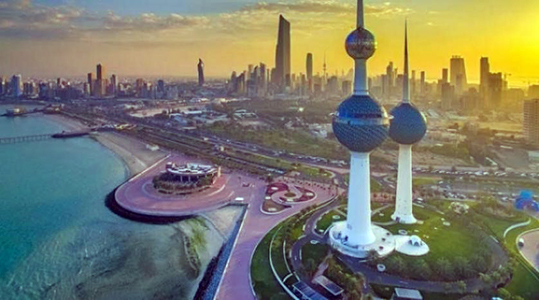 Kuwaiti Finance Minister Barak Al-Shaitan stressed that "the government's need to pass a public debt law that will enable it to borrow 20 billion dinars (about 66 billion dollars) within 30 years is still urgent and necessary."
During his meeting with the Financial and Economic Committee in the National Assembly, Minister Al-Shaitan assured the members of the committee that "the public debt will not exceed 60 percent of the gross product and that the borrowing proceeds will be directed to spending on infrastructure and construction projects."
Al-Shaitan revealed that he had received from the Parliament's Finance Committee a proposal to reduce the public debt ceiling and reduce borrowing periods, explaining that "the government will study the proposal and respond to it in writing in preparation for cooperation between the two sides to reach the approval of the law."
The crisis has been exacerbated by the general budget due to the repercussions of the Corona crisis and the exceptional expenditures for treating Covid-19 and low oil prices, in addition to the failure to implement any reforms related to rationalizing government spending. Previous estimates before the Corona crisis and the drop in crude prices predicted a deficit of 7.7 billion dinars.
It should be noted that the draft public debt law includes allocating 8 billion dinars from the twenty billion that would be allowed to be borrowed to fill the public budget deficit and 12 billion for capital spending.
Source (Al-Arabiya.net, Edited)