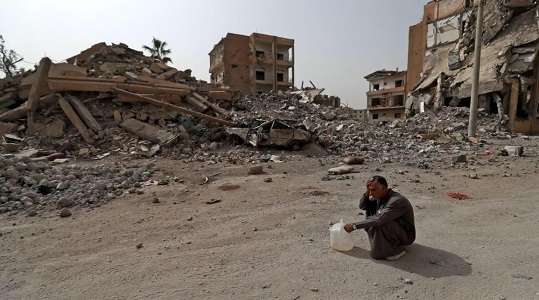 A report entitled: "Syria: After Eight Years of War" prepared by the United Nations Economic and Social Commission for Western Asia (ESCWA) and the "Center for Syrian Studies" at the University of St Andrews in Britain showed economic losses estimated at 442 billion dollars over eight years due to a war that brought everything to fruition, and cost the country its social and economic gains.
According to the report, the Human Development Index in Syria witnessed a sharp decline from 0.64 in 2010 to 0.549 in 2018, which reduced its classification, as Syria was classified among the countries with medium human development and retreated to countries with low human development.
The report, which covers the period between 2011 and 2019, shows that 82 percent of the damage caused by the conflict has accumulated in seven of the most capital-intensive sectors: housing, mining, transportation, security, manufacturing, electricity and health, while the value of physical damage to capital was estimated at $117.7 billion, and the GDP loss of $324.5 billion, which puts the macroeconomic cost of the conflict at around $442 billion.
According to ESCWA, despite the enormity of this number, it does not summarize the suffering of the population, of whom 5.6 million people have been registered as refugees, 6.4 million are internally displaced, 6.5 million suffer from food insecurity, and 11.7 million are still in need at least to one form of humanitarian assistance.
Source (Al-Araby Al-Jadeed Newspaper, Edited)