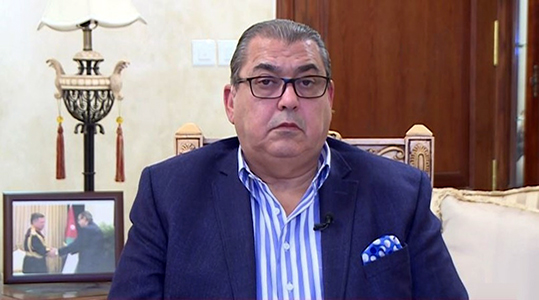 The Jordan Chamber of Commerce appreciated King Abdullah II's directives to the government to open schools and sectors in a thoughtful way that protects citizens and the national economy.
In this context, the Chamber's president, Nael Al-Kabariti, affirmed that the commercial sector understands and appreciates the extent of concern for the nation's interest, the citizens 'health, improving their livelihood and protecting the national economy. Believing that King Abdullah always puts economic affairs at the top of his priorities, referring to the efforts he has led since the spread of the Coronavirus epidemic to spare Jordan any economic difficulties and protect the health and safety of citizens.
Al-Kabariti stressed that His Majesty the King realized, since the start of the crisis, the need for the economic affairs to be far from any consequences imposed by the pandemic through measures to overcome its effects and mitigate its damages, which are parallel to the health situation.
He also pointed out that the economic difficulties that the country is going through today as a result of the Corona pandemic, require everyone to work together in one spirit to overcome and deal with it, stressing that the Kingdom is able to overcome the challenges.
Al-Kabariti affirmed that opening the closed economic sectors and allowing others to return to practice their work has become an urgent necessity to preserve the establishments and companies to resume their activities that have been suspended for nearly a year.
He also pointed out that the return of all economic sectors to work will contribute to accelerating the pace of commercial activity, which will positively affect merchants, workers and citizens in general, improve the performance of the national economy, and generate more job opportunities.
Source (Ad-Dustour Newspaper-Jordan, Edited)